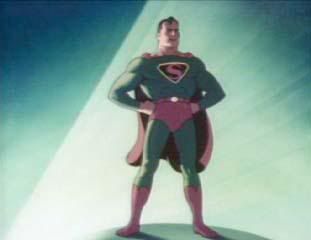 "Its a bird, its a plane, its Superman!" introduced the world to the Superman theatrical shorts.

Although often referred to a the Fleischer Superman series, the set of 17 theatrical Superman shorts produced between 1941 and 1943 were actually the product of two studios. While Fleischer studios produced the first nine shorts, Famous studios created the final eight. Regardless of who created the shorts, not only were they the first onscreen portrayal of Superman, they were the first superhero animation ever put on screen. Arriving just three years after Superman's first appearance in Action Comics and just one year after the Adventures of Superman radio serial began, the Superman mythos was still being established during this period. In fact, the shorts are credited with giving Supes the power of flight as his original leaping ability limited the character's onscreen potential.

Although the combined running time of the 17 segments is less than three hours, the shorts have had profound influence not only on subsequent Batman and Superman animated series, but upon the anime productions of Hayao Miyazaki and others as well as a broader impact on the science fiction genre as a whole.

The episodes have fallen into the public domain and are widely available today in varying levels of quality.


-----
Episode Count: 0000
Series Count: (0 of 17)