The Super Hero Squad is set to debut on September 19th on Cartoon Network and the promotion for the series is heating up. From the hero montage, it looks like everyone from Avengers to X-Men to Fan 4 and their dogs are joining the show's lineup (sans one itsy-bitsy spider).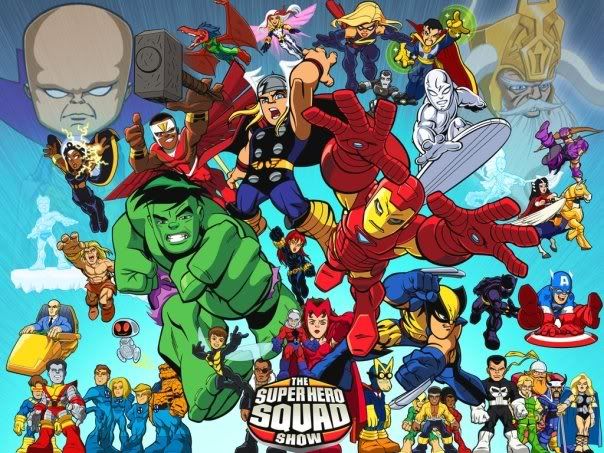 The villains are equally well represented.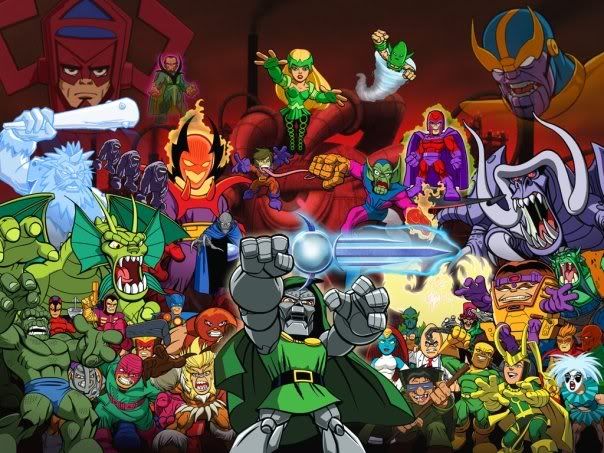 Perhaps even more impressive is the all star line-up assembled to voice these characters. They have Luke Skywalker, Geordi, 6, Parkman, The Real Ice-Man, Newman, Sulu, Hercules. Wow!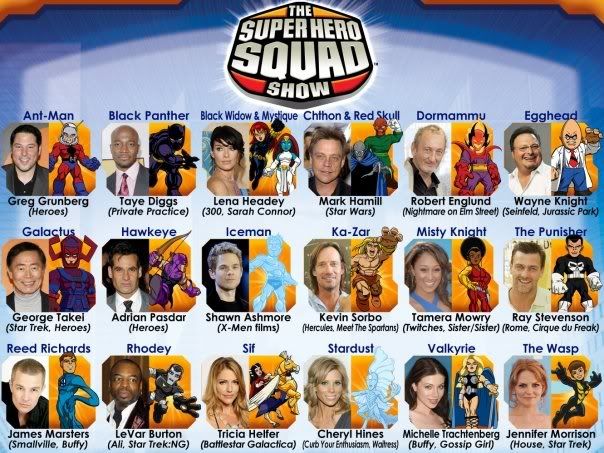 I don't know if the show is going to be any good, but at least they aren't holding back on the A-listers like they did with that horrible 90's Avengers series. This looks like it could be a fun show. And at the least, my 4- year old daughter will soon know who The Punisher is.