Teenage Mutant Ninja Turtles
Teenage Mutant Ninja Turtles hit the big screen in March of 1990 with a surprisingly dark (though somewhat truer to the source material) tone. The darker tone would be a theme for the live action movie that followed, perhaps a result of the Burtonified Batman the year previous. The film cost $13.5 million and banked 10x that. Though slow at times, this movie is a step ahead of the sequels that followed.


Dick Tracy
Hoping to replicate the previous summer's Batmania with Dickmania, Dick Tracy employed Danny Elfman to write a dark score to this visually interesting film. It also had an all star cast including Warren Beatty, Al Pacino, Dustin Hoffman, Dick Van Dyke, and Madonna. Not a bad movie, but Tracy is no Batman. The movie broke $100 million, but while Batman received sequels and reboots aplenty, Dick Tracy #2 never materialized.


Darkman
Before there was Spider-Man, Sam Raimi brought us Darkman. The movie is about a dude who is attacked, has his face burnt off, and seeks revenge as the masked Darkman. The movie spawned two sequels and a failed TV pilot, so in all a pretty decent run for an original character.
Captain America
Marvel's Captain America did not come to "theaters everywhere "in the spring of 1990. IThe poorly made movie was instead dumped on the poor Aussies down under late in the year and would quietly arrive in VHS bargain bins in the US a few years later. Thanks to youtube, its crappiness will not be forever forgotten.

Captain Planet and the Planeteers
On TV, Captain Planet and the Planeteers launched an incredibly successful series producing 113 episodes in combination with the sequel series The New Adventures of Captain Planet. Apparently heart was the 5th element that went along with earth, wind, fire, and water.

Its not to say the show was very good, but somebody must have been watching it.

Swamp Thing: The Series
Another "green" series, Swamp Thing, also faired better than one would expect lasting 72 episodes.

Death of the Incredible Hulk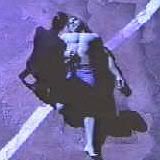 Still on the topic of green, the last of the Jade Giants TV specials aired in 1990 titled Death of the Incredible Hulk. This outing unsurprisingly featured Hulk dying. Although there were plans for another TV special, it was not to be and the TV Hulk would rest in peace.


The Flash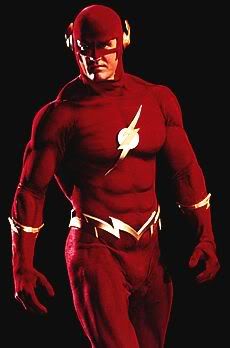 Another Danny Elfman scored project was the one season wonder The Flash. Following in the footsteps of the dark Batman film, this series featured a grittier Flash. Later in the season, the tone lightened up a bit to allow for characters such as The Trickster portrayed by Mark Hamil, a role that may have won him the job of voicing The Joker in the Batman Animated Series.

Basically 1990 was a low budget year for the heroes of super. Even though there were a fair amount of shows produced, sadly none of them proved too long lasting.