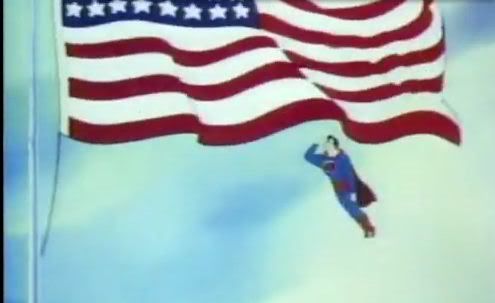 Original Airdate: July 30, 1943
Superman rescued a secret US agent, delivered her to DC and flew over the Capitol.
Best Part:
Superman has always been an advocate of truth, justice, and the American way. It was nice to see him salute the flag in this final, and more upbeat episode.
Worst Part:
The action was a little light. Superman defeated an elevator and a wheel. I would have liked to see the stakes a little higher after all he had already been through during this series.
-----
Episode Count: 0017
Series Count: (17 of 17)