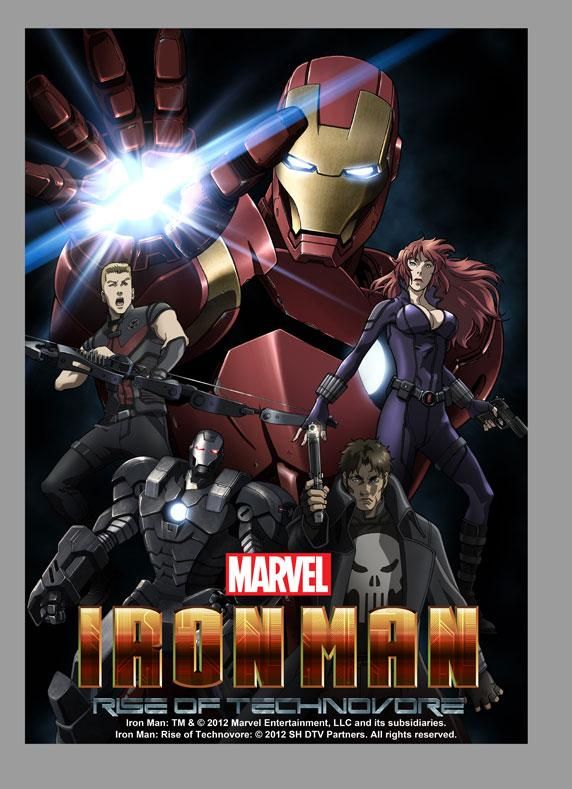 Iron Man: Rise of Technovore, and feature length anime has joined Iron Man & Hulk: Heroes United, the just announced CG / traditional animation hybrid, and of course, Iron Man 3 for the 2013 release slate. Marvel
describes
the direct to video film as follows:
... the film explores a confrontation between Iron Man and the villainous Ezekiel Stane, who develops new bio-technology that seemingly outclasses the Iron Man armor. After Stane unleashes a terrorist attack and sets Tony Stark up to take the fall, Iron Man must evade S.H.I.E.L.D.'s man hunt and find a way to clear his name.
Along with Iron Man the film promises to include War Machine, Nick Fury, Black Widow, Hawkeye and the Punisher. This sounds about a million times better than the CG Hulk team up - but I do wonder about the timing. Seems 2 tie-in movies with Iron Man 3 may be a bit of overkill. Hopefully Thor will get the anime treatment as well before too long. Oh, and yay Punisher!