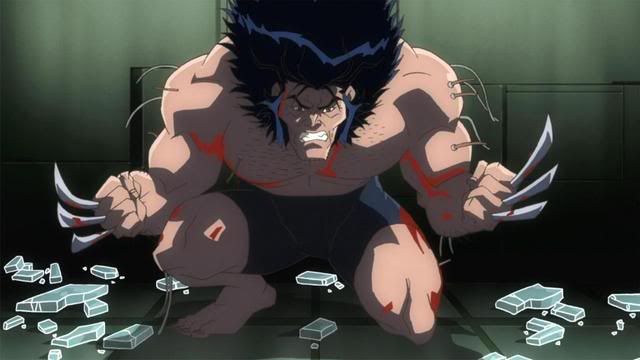 Turns out that audiences were hungry for the telling of Wolverine's beginnings. Though I predicted only a $75 million opening, Logan managed to claw his way to $87 million over the weekend. That gives X-Men Origins: Wolverine (XOM) the 7th biggest opening for a superhero film, and the second biggest for an X-Men film edging out X2's $85.6 million take in 2003. More impressively, this film (essentially Wolverine 4) avoided the franchise killing performance of both Superman and Batman 4.
Top Superhero Openings
The Dark Knight (2008) $158.4
Spider-Man 3 (2007) $151.1
Spider-Man (2002) $114.8
X-Men: The Last Stand (2006) $102.8
Iron Man (2008) $98.6
Spider-Man 2 (2004) $88.2
X-Men Origins: Wolverine $87.0
X2: X-Men United (2003) $85.6
.
.
.
Batman and Robin (1997) $42.9
Superman IV: The Quest for Peace (1987) $5.7

What does this mean for the film's total prospects? Well, if XOW performs as well as X-Men (opening weekend as a ratio of total) it could muster $251 million; following X2, $218 million; mimicking X3, $198.4. Of course its is possible that it could do worse, I am still inclined to say $175-185 is its limit, but $200 million certainly seems reasonable. I guess it all depends on how much of a dive Wolverine takes in weekend #2. This strong opening also makes you wonder how much that leaked version and lukewarm reviews had. Seems like by now, Wolverine has a pretty dedicated audience, at least for opening weekend. How the movie will handle fierce May competition is yet to be seen.

But as for now, its looks like Fox's X-Men will continue to spawn sequels, prequels and spinoffs in a way that both their Daredevil and the Fantastic Four franchises failed. And in both of those cases, the franchises both got 1 more chance than they probably deserved. So take your pick at which will be next, but chances are high that we will get at least one of Wolverine 2, Deadpool, X-Men First Class, or Magneto. Viva la mutants.