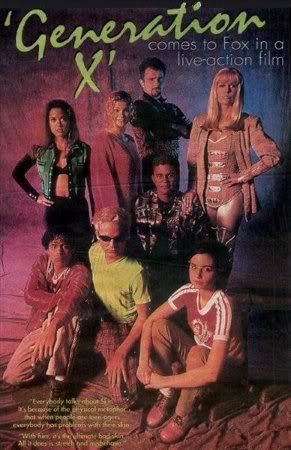 Heroes
: The X-Men (Kinda) lineup of Emma Frost/ White Queen, Sean Cassidy/ Banshee, Monet St. Croix/ M, Jubilation Lee/ Jubilee, Mondo, Angelo Espinosa/ Skin and made up characters Arlee Hicks / Buff, Kurt Pastorius / Refrax
Villains
: Russel Tresh
Diabolical Scheme
: Tresh wants to experiment on mutants to develop more powers. He also likes to travel in some dream universe.
Worst Moment
: Pretty much all of Tresh's constant Jim Carrey impressions were pretty painful.

Review in 50 Words or Less
: While its fun seeing some X-Men you recognize and many you don't, the lack of budget or menacing villain make this teen drama more like Dawson's Creek than Smallville. Hopefully if X-Men: First Class gets made its not at all like this. At least it didn't add to Wolverine overexposure.