Although he was the first Green Lantern during the Golden Age of comics, first appearing in 1940's All-American Comics #16, it is only recently that Alan Scott has enjoyed the limelight. And with the recent revelation that in DC's new 52, Earth-2 Alan Scott is gay, he is sure to get a whole new level of exposure.

In the Justice League episode, Legends, the League was transported to a parallel world where the Justice Guild of America played homage to the comic book Justice Society of America. Green Guardsman was a representation of the JSA's Green Lantern, Alan Scott. Where Alan Scott's power was ineffective against wood, the Green Guardsman had no control over aluminum.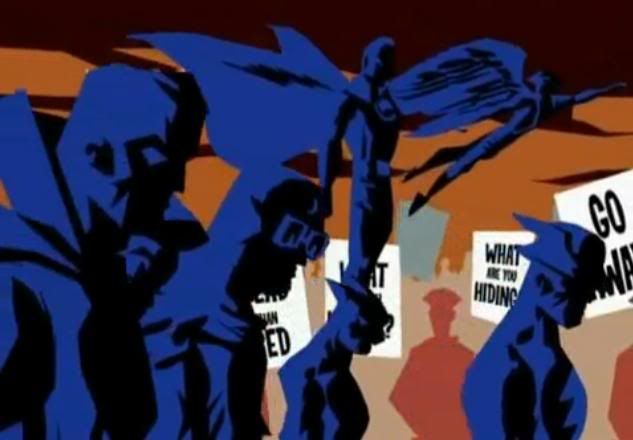 Although just a quick cameo, Alan Scott's first onscreen appearance occured durign the opening credits of 2008's Justice League: The New Frontier in which a disheartened JSA went into hiding.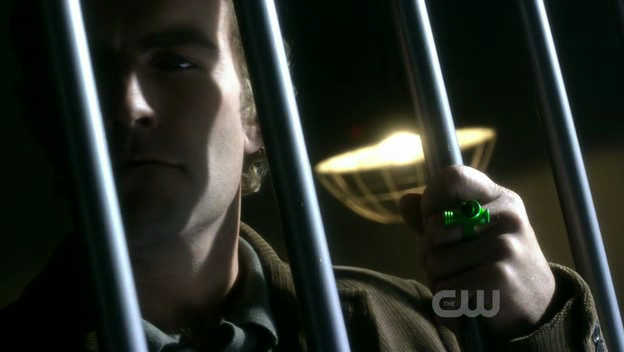 In 2010, Alan Scott made yet another line-less appearance, this time in live-action on the Smallville season 9 episode Absolute Justice.

The episode incorporated several JSA members though Scott was only seen in flashback an in a painted mural.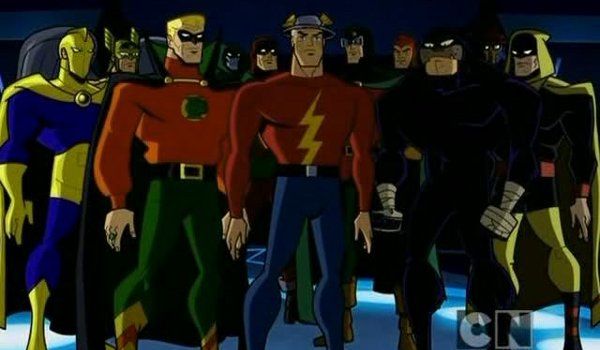 In 2011, Alan Scott finally got a bit of a real role appearing in a pair of episodes of Batman: The Brave and the Bold (Crisis: 22,300 Miles Above Earth! and Mitefall!) along with his fellow members of the JSA.
Most recently, Alan Scott was once again relegated to flashbacks on the Young Justice episode humanity in yet another tribute to the good 'ol days of the JSA. Perhaps with Alan Scott's reintroduction on Earth-2 doors will be open for him to appear as a contemporary hero rather than as a hero of days long passed.