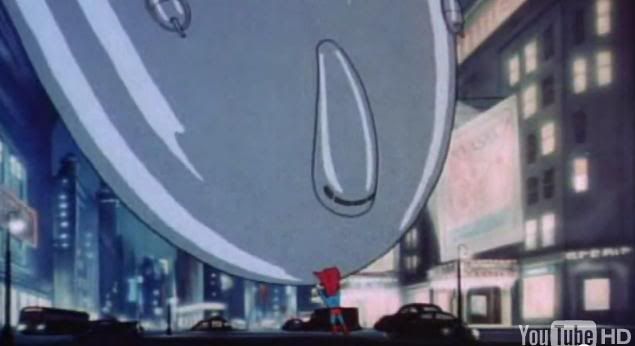 Original Airdate: September 18, 1942
The intro was revised slightly in this episode. Superman was still, "faster than a speeding bullet" and "more powerful than a locomotive." But he was also, "able to soar higher than any plane." This was the first of the Famous Studio productions which saw a transition from Superman battling sci-fi elements to Superman starring in war propaganda. In this episode, Japanese saboteurs (dubbed "Japoteurs") stole a bomber but were thwarted by Supes and a stowaway Lois.
Best Part:
Superman flew! No more sissy hops AND he caught a falling airplane!
Worst Part:
Maybe it was a product of the times, but today the portrayal of the Japanese saboteurs is uncomfortable.
-----
Episode Count: 0010
Series Count: (10 of 17)