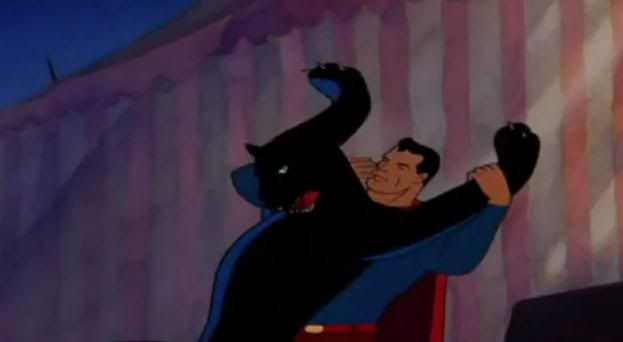 Original Airdate: August 28, 1942
Over the years, Superman has had quite a few run ins with monkeys (or apes as the case may be) This was his first! In fact he took on a whole circus worth of animals after an enraged gorilla got loose.
Best Part:
Watching Superman put a panther in a full nelson was pretty awesome.
Worst Part:
With a name like Gigantic, the gorilla wasn't really that big. Actually he was at first, but when Superman fought him he seemed to have shrunk. I am not too concerned, over the years I know for a fact Superman will face larger simian species.
-----
Episode Count: 0009
Series Count: (9 of 17)
Giant Monkey Count: 0001