In honor of the live-action Green Lantern movie hitting shelves on DVD and Blu-Ray today (in an extended version no less) I thought it appropriate to revisit and update the onscreen history of the many Emerald Knights bearing the name of Green Lantern. Since the original posting in April of 2009, GL has been quite busy, and it looks like even with a few hiccups along the way, the Green one was a bright future in store.
In brightest day, in blackest night, no evil shall escape my sight. Let those who worship evil's might, beware my power, Green Lantern's light!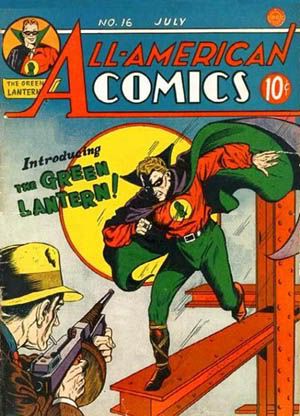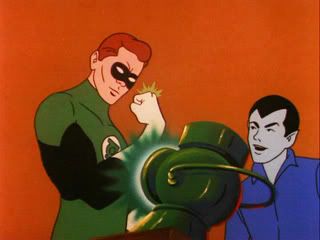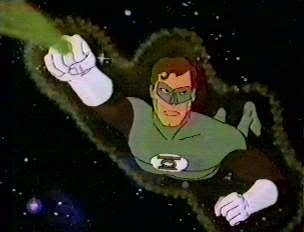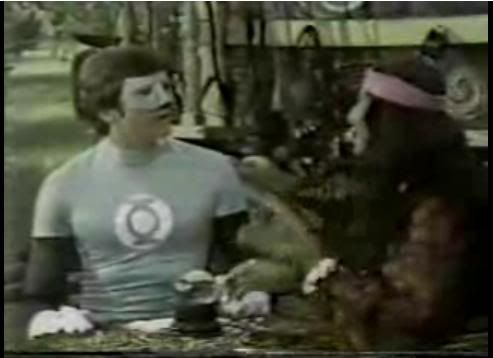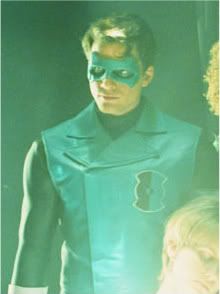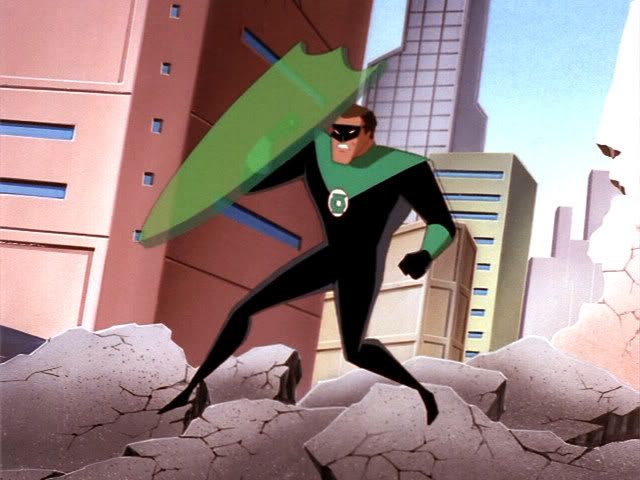 Though he was masked in the unaired pilot, he opted for the disguiseless look in the series.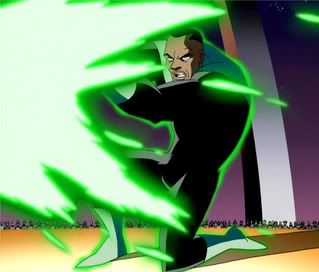 Episodes spotlighting Stewart gave other members of the Green Lantern Corps (some of whom cameoed in Superman) a chance to appear, expanding the GL universe on screen.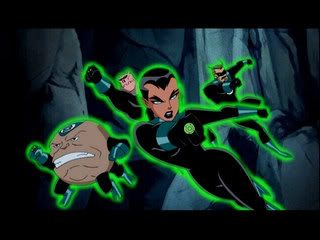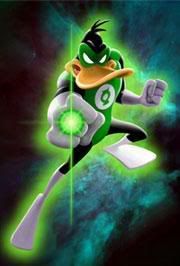 The episode, "The Green Lantoon," showed Dodgers donning a Lantern uniform after a mistake at the dry cleaners. Oops.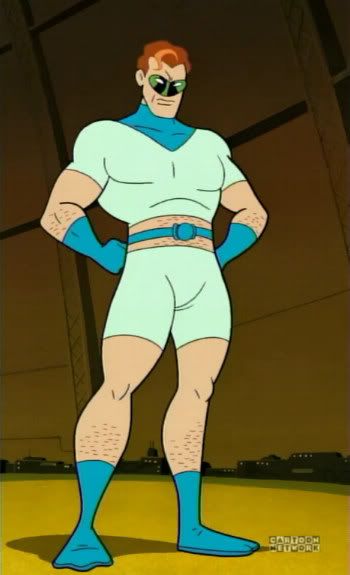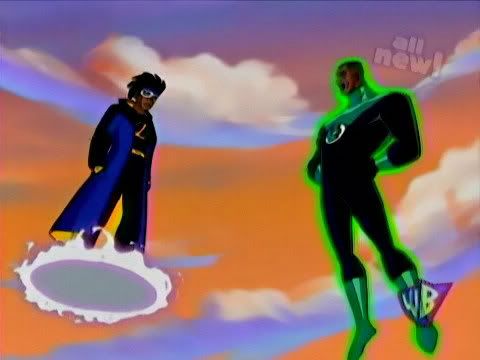 Stewart freshened up his look for the 2004 series Justice League Unlimited. Now sporting a goatee and shaved head, he was not to be trifled with. Also, his constructs had been pretty unimaginative in the prior series to keep him from being Superfriends goofy, but Stewart eased up a bit and started to be more creative with his ring.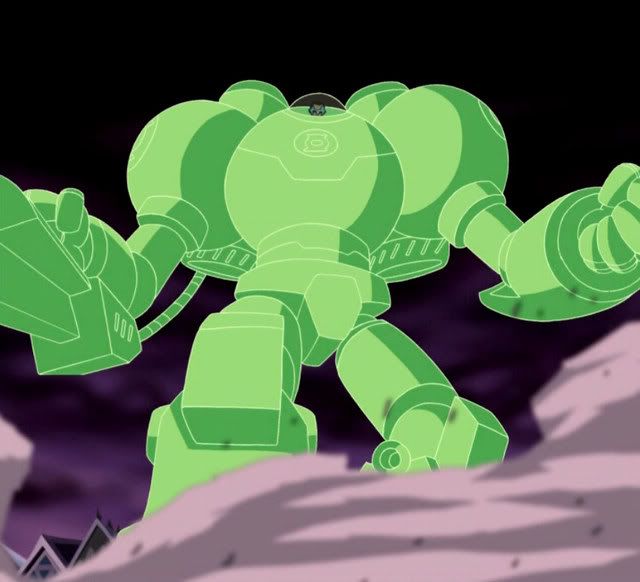 In the episode, "The Once and Future Thing, Part 2: Time, Warped," a reality rift allowed for Hal Jordan to momentarily appear in this animated universe.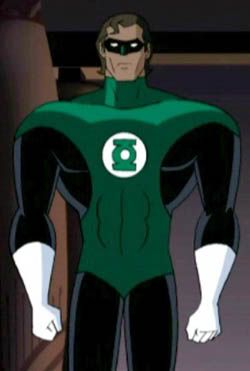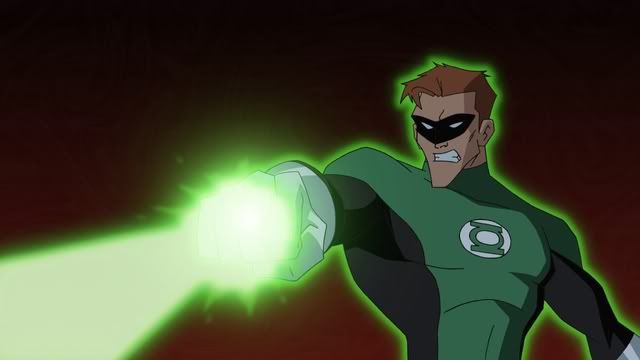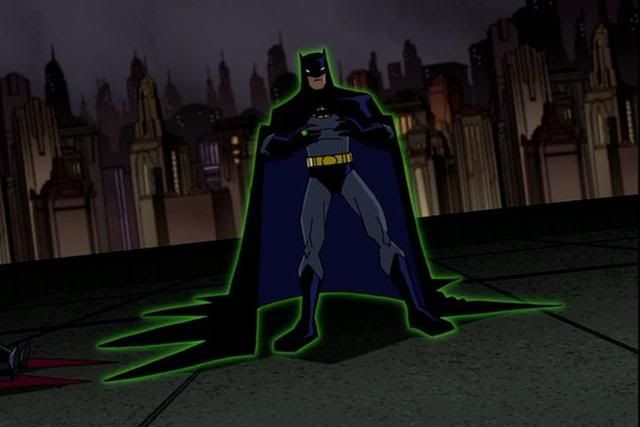 The Hal origin would again be told complete with Abin Sur in the 2008 direct to video adaptation of
Justice League: The New Frontier
.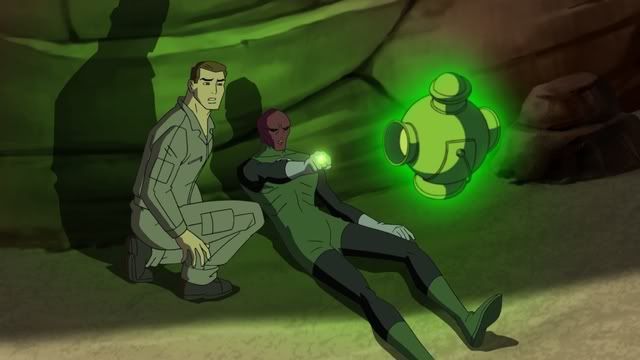 The 2008 series, Batman: The Brave and the Bold, choosing to team up Batman with lesser known heroes like Blue Beetle and Adam Strange, chose to feature the fallen from favor Lantern Guy Garner who's bad haircut finally got its onscreen debut.
After Superman, Batman, Wonder Woman, and the Justice League all got feature direct to video movies, Green Lantern was next in line. Coming Summer of 2009, Hal Jordan will be featured in his own movie along with Boodikka, Ch'p, and Sinestro as Lantern.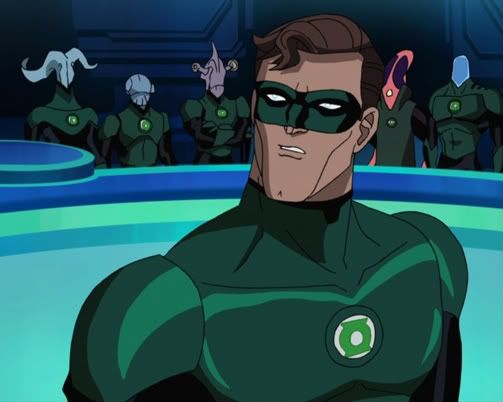 This movie looks pretty awesome as you can see from the trailer.
In early 2010, Smallville paid tribute the the classic JSA. Although his appearance was brief, the cameo in Absolute Justice was the live action debut of the Green Lantern, Alan Scott.